BOARD OF DIRECTORS
---
The AED of BC Board consists of active representatives of the various industries we serve in British Columbia, including equipment distributors and dealers as well as service and supply companies that support our industries, such as insurance, financial services, fuel delivery, parts and consumables, and more. 
The Board gathers several times each year to organize networking events such as regular breakfast speaker sessions, an annual AGM golf tournament, and Christmas auction luncheon. The goal of the Board is to keep our members informed of developments in our industries and in their workplaces in general with timely, inspiring content and lively, active discussion. 
Looking for volunteers – JOIN OUR BOARD!
Interested in joining the AED of BC Board? Our next voting year is 2022, contact [email protected] to include your name on the candidates list!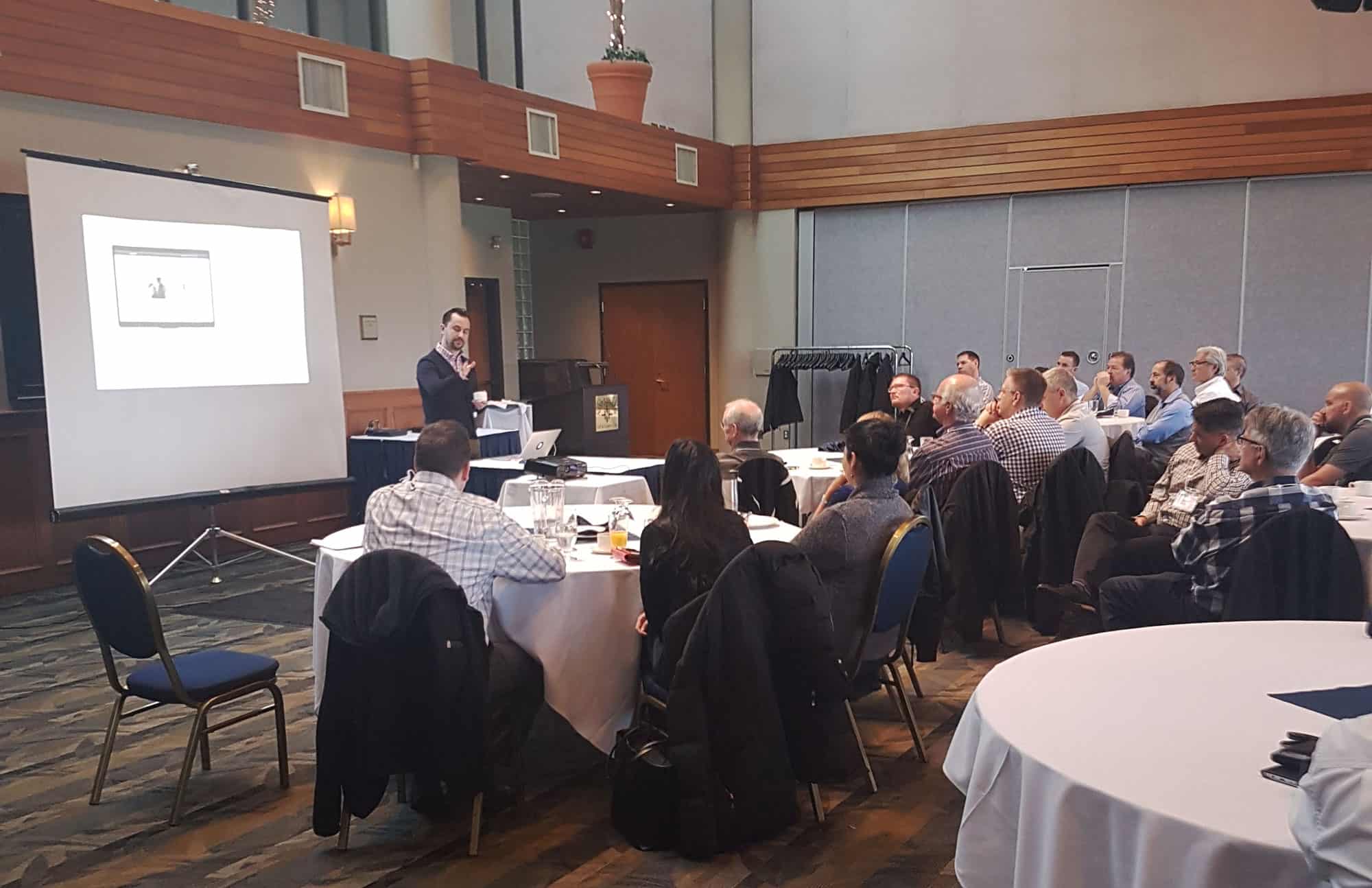 | | | |
| --- | --- | --- |
| Title | Name | Company |
| | | |
| Past President | Blair Norberg | Falcon Equipment Ltd |
| Current President | Crissy Ram | Frontline Machinery |
| Vice President | Andrew Van de Leur | Falcon Equipment |
| Director | Harvey Gauley | Yokohama Tires |
| Director | Jeff Adams | Fuelex |
| Director | Nikki Keith | Wilson M. Beck Insurance |
| Director | Joel Luyt | Radius Security |
| Sec/Tres | Trevor Wyman | H+E Parts |
| | | | |
| --- | --- | --- | --- |
| Title | Name | Company | Year(s) |
| President | W. Maury Young | Finning Tractor | 1967 – 1968 |
| President | Larry Van Kleek | Pacific Terex / Dietrich Collins | 1968 – 1969 |
| President | Bob Cullen | Detroit Diesel Allison | 1969 – 1970 |
| President | Charles B. Crocker | Crocker Equipment | 1970 – 1971 |
| President | Bob Thompson | Purves Ritchie | 1971 – 1972 |
| President | Gordon Donaldson | Wajax Industries Ltd. | 1972 – 1973 |
| President | Charles B. Crocker | Crocker Equipment | 1973 – 1974 |
| President | Lloyd Otto | Vancouver Equipment | 1974 – 1975 |
| President | Keith Ollis | Vancouver Equipment | 1975 – 1977 |
| President | Jack Carthy | Finning Tractor | 1977 – 1979 |
| President | Bill Black | Chapman Industries | 1979 – 1980 |
| President | Gary Fullerton | C.A.E. Equipment | 1979 – 1981 |
| President | John Tiefenbacher | Purves Ritchie | 1981 – 1983 |
| President | Jack Linington | HiWay Equipment | 1983 – 1984 |
| President | Jack Linington | RivQuip | 1984 – 1985 |
| President | Peter Kelly | Coast Tractor & Equipment | 1985 – 1986 |
| President | Gill Schmunk | Cypress Equipment | 1986 – 1987 |
| President | Doug Higginson | Crescent Equipment | 1987 – 1988 |
| President | Guff Muench | Cummins Western Canada | 1988 – 1989 |
| President | Al Cullen | Detroit Diesel Allison | 1989 – 1990 |
| President | Dan MacDonald | Wajax Industries Ltd. | 1990 – 1991 |
| President | Terry Sumner | Frontier Equipment | 1991 – 1992 |
| President | John Rumble | Trans West Equipment | 1992 – 1993 |
| President | Michael Roden | Vimar Equipment Ltd. | 1993 – 1994 |
| President | Moe van WildeRode | Rotair Industries Ltd. | 1994 – 1995 |
| President | Larry Wobick | Terratech Equipment | 1995 – 1996 |
| President | Doug Shorey | Weldco-Beales | 1996 – 1997 |
| President | Bev Briscoe | Wajax Industries Ltd (May -July) | 1997 |
| President | R.D.(Bob) Bruce | Coast Tractor & Equipment | 1997 – 1999 |
| President | Al Colbeck | Cummins B.C. | 1999 – 2001 |
| President | Gary Smith | Parker-Pacific (May -Dec.) | 2001 |
| President | George Aldcroft | Finning Canada | 2001 – 2004 |
| President | John Brons | Coast Crane Ltd. | 2004 – 2006 |
| President | Garry Frelick | Finning Canada | 2006 – 2008 |
| President | Blair Gourlay | S.M.S. Equipment Inc. | 2008 – 2010 |
| President | D'Arcy Ashe | Douglas Lake Equipment | 2010 – 2012 |
| President | Todd Hystad | Vimar Equipment Ltd. | 2012 – 2014 |
| President | Roger Berryman | Cummins Western Canada | 2014 -2016 |
| President | Pat Charron | Great West Equipment Ltd. | 2016 – 2018 |
| President | Blair Norberg | Falcon Equipment Ltd. | 2018 – |