Our mission at the AED of BC is to bring together heavy equipment professionals and industry affiliates to provide a venue for networking, access to training, insightful speakers and fostering long term relationships with industry related peers. We are here to support the future of our industry by raising funds for students and helping companies connect with trades schools.
MARKETING
Flavio Marquez
Snaptech Marketing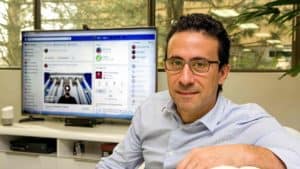 Flavio is the President and Founder at Snaptech Marketing, a digital marketing agency in Burnaby, BC. They refer to themselves as data storytellers who craft beautiful data-driven digital marketing strategies. Flavio founded Snaptech in 2002 and has grown the company to more than 20 employees and Snaptech is recognized as a Premier Google Partner. He attended our November 2020 breakfast session to give us his expert opinion on all things digital marketing related, including the modern day customer journey and converting prospects to customers.
Ben Baker
Your Brand Marketing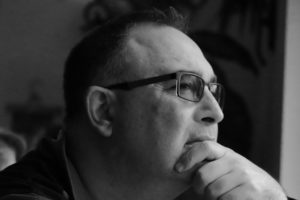 Storytelling has always been a way of life for Ben. From a young age, he realized that through telling stories, people listened to him, understood him and engaged. Professionally, this is what he has been doing now for over two decades. He helps brands tell engaging stories that compel their customers to take action. His mission is to have brands "STOP being a commodity. . . instead, be a brand worth loving!"
This is a talk that I did in Las Vegas in January on "Being Unique in a Cookie Cutter World"
This is a 3 minute segment from a 90 minute talk that I did at SFU in June for their graduate students Careers in Business Conference called "What is Your Brand?"
https://youtu.be/mHQz0UloWDE
Here is a video that you can use for Promo for the event "Powerful Personal Brands"
https://youtu.be/2z6w4h4IJ2E
Here is a free chapter of my book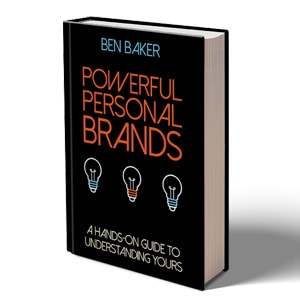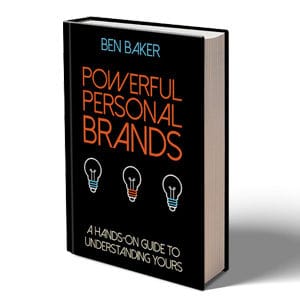 www.powerfulpersonalbrands.com
EBook: Top 10 Ways to Increase Employee Engagement and Company Loyalty
---
Trevor Turnbull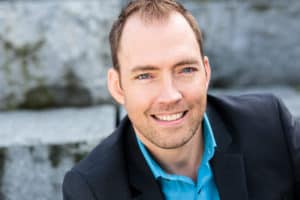 Trevor Turnbull
CEO | Online Reputation Specialist | LinkedIn Trainer
Linked Into Leads
C: 604.715.2550
W: linkedintoleads.com
As a sales leader, it is your responsibility to motivate and arm your team with the latest technology to keep their sales pipeline filled with qualified prospects. Their personal profiles and how they represent your brand on LinkedIn are critical to building trust and staying top of mind with your prospects for when they are ready to buy the product/service you have to offer.
During this session, Trevor is going to outline the challenges facing sales professionals today, how they should be leveraging the largest professional business database (LinkedIn) to find, qualify and close more business and how you as a sales leader can support your team to meet their sales goals. At the end of this training, you will understand how they can use LinkedIn to attract incoming sales inquiries, generate warm referrals, build trust with their network, position themselves as "topic experts" and maximize results in less time.
Trevor Turnbull is CEO of Vancouver-based Linked Into Leads and Founder of the 30 Day Sales Machine (30DSM), a step-by-step training system to generate traffic, referrals and sales for your business leveraging the power of Linkedin. The 30DSM system is provided in an online training program, done-for-you LinkedIn lead generation services and delivered in workshop training with sales teams. Trevor has been quoted in numerous publications including Forbes, Entrepreneur, Globe & Mail and the Toronto Star discussing the value of online networking and how social selling is impacting the way people do business today.
---
Darian Kovacs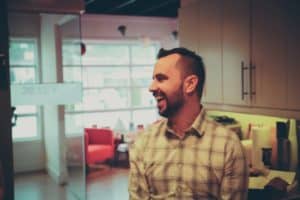 Principal Jelly Marketing
I bring over 15 years of experience in marketing, communications and public relations. Throughout my career, I have also been a founder and board member of various foundations and charitable organizations.
I spent five years both employed with and directing a range of entrepreneurial ventures. These included a publishing company (producing two Canadian best sellers), a series of national youth worker conferences and a national newspaper for Christian youth workers.
I then invested four years of consulting in the charitable sector at a local law firm, which was launching new fundraising technology. As part of the marketing and service team, I helped the company launch two successful fundraising tools. At this time, I also led Canada's first Youth Venture program, a global initiative providing training and funding for students to start new businesses.
For the last four years I have focused on the technology sector, leading an app development agency and growing a digital marketing agency, Jelly Marketing. We work with various local, national and global brands and we are the co-creators of the Canadian Internet Marketing Conference.
Experience
Managing Director, Jelly Marketing
Professor of Marketing, Trinity Western University
Fundraising & Technology Consultant, Benefic Group/Venus Industries Vancouver Director, Youth Venture – Ashoka
Ministry Director, Billy Graham Evangelistic Association
Conference Director, Youth Specialties – Zondervan – Harper Collins Founder/CEO, Ponder Publishing
Youth Pastor, Peace Portal Alliance Church
Founder/Director, campusfire/Canada Fire Ministries
Youth Director, City of Surrey
Education
Edinburgh Business School (MBA in progress)
University of Victoria, Child & Youth Care – Art Education
FINANCIAL PLANNING AND INSURANCE
Brad Armes
– Creed Capital / National Bank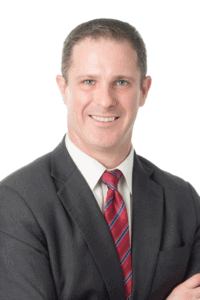 Brad started his career in the investment industry in 1998 after earning an Economics degree from McMaster University.  He joined the Creed Group in 2016 and brings knowledge from Canada's longest standing Trust Company and one of the world's largest Investment Management Firms.
Brad earned the Trust and Estate Practitioner (TEP) Designation in 2015 and has since earned his Certified Financial Planner (CFP) Designation in 2017. Brad's oversees the team's focus on Financial Literacy for our clients and their families. He works closely with high quality Legal and Tax Advisors to ensure that Family Estate Plans are well constructed to meet our clients' unique, personal goals.  He frequently delivers Financial Literacy Workshops for various businesses, groups and associations across the province.
Brad moved to North Vancouver in 2006 and spends his time with his wife, daughter and two dogs enjoying the outdoors.  He volunteers for the North Shore Girls Fastpitch Association as a coach and division coordinator.
AED Presentation Creed Capital
Nikki Keith
Nikki's career started in the insurance industry over twenty years ago in 100 Mile House, B.C.
Over the past 14½ years she has worked for Wilson M. Beck Insurance Services Inc. as the Manager of the Personal Insurance Department – handling the top VIP personal accounts in the office.
She is also the Privacy Officer for Wilson M. Beck Insurance Services Inc. and has recently been promoted to Vice President.
Nikki is involved with many Associations within the construction industry including the Associated Equipment Distributors, BC Roadbuilders and Heavy Construction Association, the Vancouver Regional Construction Association, the Independent Contractor's and Businesses Association, Shelfspace (The Association for Retail Entrepreneurs) as well as many others.
Nikki also volunteers her time with many volunteer and charity organizations in the White Rock/ South Surrey area.
HUMAN RESOURCES
Pamela Bragg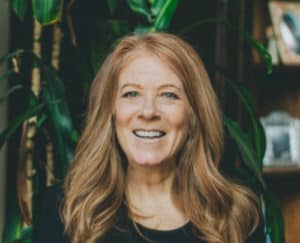 Pamela Bragg is owner of Sarkany Management Inc., a Human Resources Consulting firm, which offers a broad range of HR services, including customized training options.
She is proud to be working with the Canadian Home Builders Association, ICBA, Concrete BC, Concrete Alberta, Roofing Contractors Association, the BC Road Builders, the Canadian Fuels Association, the Canadian Association of Fleet Supervisors, as well as a wide range of corporate clients.
Pamela has a comprehensive background in human resources including being Senior HR Director for Lafarge Construction Materials. She holds a Masters Certificate in Strategic Human Resources & Masters
Certificate in Organizational Change.
TOPIC
Managing a Multi-Generational Workplace
We are at the generational crossroads of workplace composition in Canada. For the first time in modern history there are 5 generations in the average Canadian workplace, and it is estimated that by 2020, at
least 50% of the workforce in Canada will be Millennial's. In this session will explore some of the challenges and opportunities businesses face as the generational balance tips as the Boomers continue to retire and the Millennial's and Gen Z take their place. What will this mean for this industry, your managers and supervisors? What will be the impact on your organizational culture, trends, social norms, recruitment and retention strategies?
In this session we will look at the generational difference & similarities in the workplace (myths and facts), explore how to manage a multi-generational workforce, discuss how to remove generational
barriers and stereotypes AND, explore the concept of managing individuals, not generations. Presentation can be found here:
AED Multi Generations
PROVINCIAL GOVERNMENT/POLITICS
-Dr. Lindsay Langill
Vice President ICBA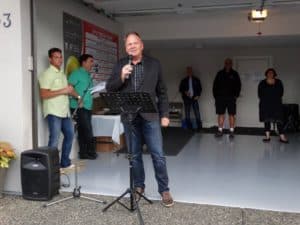 Dr. Langill is currently the Vice-President, Operations and Work Force Development with the Independent Contractors and Businesses Association of British Columbia. Previously he was professor and Dean, School of Trades and Technology at Thompson Rivers University for the past 8 years. Prior to TRU he was the senior director of Program Standards for the Industry Training Authority, a secondary school apprenticeship co-ordinator for the Ministry of Education and has taught at UBC, Aldergrove Secondary School, South Okanagan Secondary, Skaha Lake Middle School and James Nash State High School in Queensland Australia.
He has served on the board of directors for BC Aboriginal Mine Training Association, Skills Canada BC, Kamloops Basketball Association, Kamloops Chamber of Commerce, and is on his second term under Ministerial Order to the ITA board of directors.
Active in his community, Dr. Langill has been the president of the British Columbia Technology Education Association, the president of the Langley Technology Teacher's Association and a senior advisor for the British Columbia Technology Association. He holds three Red Seal trade certifications. Dr. Langill also holds a Bachelor of Education (Secondary) and Master of Arts, Math, Science and Technology, from the University of British Columbia; his Certificate of Industrial Education from British Columbia Institute of Technology, and his Doctoral from the University of Calgary. Dr. Langill continues to contribute to the apprenticeship system through research, publications and presenting at conferences around the globe.
C: 778-960-3412 | T: 604-298-7795 | F: 604-298-2246
E: [email protected] | W: www.icba.ca
---
Mike Smyth
Mike Smyth is one of British Columbia's best-known political commentators. Mike is the provincial affairs columnist for The Vancouver Province newspaper. He's been covering the legislature for 27 years, reporting on eight premiers over that time.
Mike is also a talk-show host at CKNW AM-980, Vancouver's top talk-radio station. Before settling in British Columbia, Mike covered news and politics in Ontario. He studied journalism at Ryerson University in Toronto. Mike is married, and he and his wife, Mary, have two teenage sons, which explains his prematurely greying hair.
SPEECH TOPIC
Fall is in the air and so is politics in British Columbia, where the action is fierce at all levels of government.
Mike Smyth will give his take on the Oct. 21 federal election as the campaign hits the home stretch. Will Liberal leader Justin Trudeau be re-elected as prime minister? Or will Conservative leader Andrew Scheer take his place?
Meanwhile, provincial politicians are set to return to Victoria for a fall sitting of the B.C. legislature. Premier John Horgan's minority NDP government has been in power for two years, but could another provincial election be closer than we think?
Things are heating up at the municipal level, too. Will Surrey get its new police force to replace the RCMP? And will B.C. finally get Uber, Lyft and other ride-hailing services opposed by politically powerful taxi companies?
Join Mike Smyth as he breaks down all the latest development in B.C. politics!
---
Todd Stone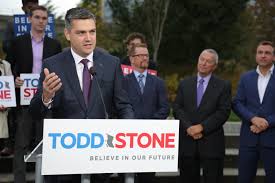 Todd Stone was re-elected MLA for Kamloops-South Thompson in 2017. He currently serves as the Official Opposition Critic for Municipal Affairs.
Todd has served as Minister of Transportation and Infrastructure, Minister Responsible for Emergency Management BC and Deputy Government House Leader. He was also a member of the Priorities and Planning Committee.
Before being elected to the BC Legislature, Todd was founder and CEO of a Kamloops-based software company. He is the former vice chair of the Thompson Rivers University Board of Governors, and has served on the boards of the Thompson-Nicola-Cariboo United Way, Kamloops Chamber of Commerce, Kamloops VenturesFund (VCC) Inc, ACETECH, and ICBC.
Todd has lived in Kamloops for 28 years. He and his wife Chantelle have been married for 17 years and have three daughters.
Kamloops-South Thompson Constituency Office
446 Victoria Street Kamloops, BC V2C 2A7
Phone250-374-2880
Fax250-377-3448
Toll Free1-855-474-2880
[email protected]
---
Shari Green
Former Mayor of Prince George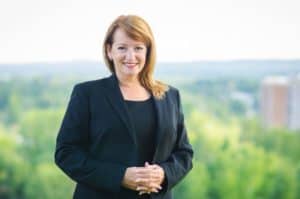 Shari Green grew up in Prince George in a logging family and spent a number of years working in the pulp industry prior to becoming an entrepreneur and eventually entering politics. Shari served six years on Prince George City Council, most recently as Mayor until 2014. She was previously the President of the Downtown Business Association. Shari served on a number of boards including Northern Development Initiative Trust, Prince George Community Foundation, and the Municipal Finance Authority of BC.
In 2012, Shari co-founded the BC Mayors Caucus with then Mayor Dianne Watts, bringing together Mayors from across BC to work together and collaborate as CEOs of their municipalities.
Since relocating to the lower mainland in 2015, Shari has been actively engaged in the development community, consulting on local government Official Community Plans and working with developers to achieve successful rezonings with local officials.
---
Dave Conway
Media Relations – BC Hydro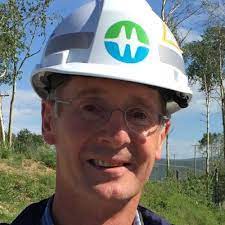 Dave Conway is a long time resident of Prince George and has worked in the North for over 30 years. He is a graduate of UBC with a bachelor's degree in Education.Dave worked for ICBC in Prince George for 17 years; the final 10 years as ICBC's Manager for Road Safety/Loss Prevention. He began working with BC Hydro in 2001 as the Northern Community Relations Manager. Dave started working on the Site C project in 2007 as the projects community relations manager with responsibilities for regional / local government relations; community and media relations.David Conway
Community Relations Manager
Site C Clean Energy Project
BC Hydro
3333 – 22nd Avenue
Prince George, BC V2N 1B4
Office: 250.561.4849
Mobile: 250.612.9143
Fax: 250.561.4990
Email: [email protected]
Web: www.sitecproject.com
Diane Watts
BIO – Hon. Dianne Watts – MP South Surrey/White Rock – Official Opposition Critic Infastructure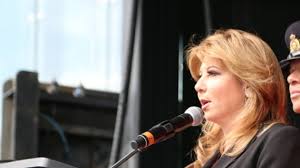 Parliament Hill Office Contact Information
Phone Number: 613-947-4497
E-mail Address: [email protected]
Constituency Contact Information
Surrey Constituency Office
Address: #595-15355 24th Avenue, Surrey, BC V4A 2H9, Phone Number: 604-542-5510
Dianne Watts was first elected as a Member of Parliament for South Surrey – White Rock in 2015 the 42nd Federal Election, the only Conservative MP in the city of Surrey. She is currently serving in the Official Opposition Shadow Cabinet as the Critic for Infrastructure and Communities.
Ms. Watts has long been a leader in her local South Surrey – White Rock community, with a dedication to public service spanning nearly two decades. From 2005-2014, Ms. Watts served three terms as the first female Mayor of Surrey, and served a previous three terms as a Surrey City Councillor from 1996-2005. With a population over 460,000, Surrey is BC's second largest city, the 12th largest in the country, and is on track to become the most populated city in Metro Vancouver by 2020.
During her time as Mayor, Ms. Watts lead several achievements for Surrey, including:
• The lowest residential tax rates in Metro Vancouver;
• The lowest business taxes in Metro Vancouver;
• #1 standing as the best place in B.C. to invest, and the 4th best city in Canada, by the Real Estate
Investment Network 4 years in a row;
• Recognition as the 7th most "Intelligent City" in the world due to her spearheading "Innovation Boulevard," alternative energy initiatives, and being on the leading edge of technology development;
• Surrey Crime Reduction Strategy that has become a model for cities throughout the world;
• Sustainability Charter that guides the City's approach to social, cultural, environmental, and economic sustainability;
• Poverty Reduction Plan: practical solutions designed to improve the lives of all low-income people living in the city of Surrey.
Ms. Watts has also led a diverse private sector career. Her experience includes consulting for and co-managing an architecture firm, and serving as CEO of a non-profit that supports and assists start-up companies commercialize technology.
Ms. Watts has earned several accolades for her work in public service, including:
• 2013 YWCA Metro Vancouver's Women of Distinction Award in the Non-Profit and Public Service category;
• 2012 Queen Elizabeth II Diamond Jubilee Medal to honour her significant contributions to and achievements for her community;
• International recognition for the 4th best mayor in the world by the City Mayor's Foundation in the UK in 2010;
• Consumer Choice Awards "Woman of the Year" for Business Excellence in 2010
• Named a Paul Harris Fellow by the Rotary Foundation of Rotary International in 2009;
• Honoured in 2001 as the first elected official in the history of Surrey to become an honorary firefighter for her work with the Surrey Fire Service and public safety.
BIO – Pam Ryan – Director of Planning & Communications – George massey Tunnel Replacement Project
---
Pam Ryan,
Director of Planning and Community Relations
George Massey Tunnel Replacement Project
Pam has more than 20 years of experience in strategic planning, community consultation, communications, media relations and issues management. She has served in senior positions in policy, communications and planning for both the public and private sectors.
Pam has extensive experience working with the B.C. provincial government and with municipalities.
Recent projects of note include the Port Mann/Highway 1 Improvement Project, South Fraser Perimeter Road, the Lions Gate Bridge Completion Project and the Low Level Road Project. She currently leads planning and Community Relations for the George Massey Tunnel Replacement Project.
Pam is past president of the Strait of Georgia chapter of WTS, an international professional association for women in transportation and was appointed to the Vancouver Community College Board of Directors in 2012.
Pam's contact info is:
email: [email protected]
Phone: 604-637-6452
BIO – Bryan Yu – Senior Economist Central 1 Credit Union – March 3rd, 2016
---
Central 1 Credit Union Presentation
Bryan Yu
Senior Economist – Central 1 Credit Union
[email protected]
Central 1 Credit Union
http://www.central1.com/
Bryan Yu is senior economist for Central 1 Credit Union, the umbrella organization for the credit union system in the provinces of BC and Ontario. The credit union system has about 3.2 million credit union members with an asset base over $92 billion. Bryan provides economic analysis and forecast services to support the credit union system and is a frequent commentator on the B.C. and national economies for major media outlets. Prior to joining Central 1, he was an economist with the BC Real Estate Association and Canada Mortgage and Housing Corporation. Bryan is a director for the Canadian Association of Business Economists. Originally from Winnipeg, Manitoba, Bryan holds degrees in Economics from Simon Fraser University and the University of Manitoba.
– Cozmin Radu
Port of Metro Vancouver – November 5, 2015
Cozmin Radu – Director, Infrastructure Delivery
[email protected]
Port of Metro Vancouver
http://www.portmetrovancouver.com/
100 The Pointe, 999 Canada Place
Vancouver, BC Canada V6C 3T4
604.665.9267Port Metro Vancouver Presentation 11-05-15
Diane Evans
Industry Training Authority Manager Industry Relations ITA BC- October 8, 2015
www.itabc.com
8100 Granville Ave, Richmond, BC V6Y 3T6, Canada
+1 778-328-8700
Diane started her career in the Brewing Industry where she spent 10 years working in several breweries in various locations across the UK. She holds a Bachelor of Science Degree in Brewing with Honours in Microbiology. She was a technical brewer during that time managing the process and people in a production environment. When she left the industry she became qualified to teach adults and took a Diploma in Management Studies. Diane was an instructor in several Colleges in the Midlands in England where she designed and delivered training courses to adults aiming to attain credentials in Management. She is also a qualified Assessor and Internal Verifier and an expert in competency based assessment – the methodology under which apprentices in the Trades are assessed in the UK. She then spent 3 years living in Portugal where she was self-employed as a management consultant and worked with the British Embassy in Lisbon.
Diane moved to Vancouver with her family in 2010 and now works for the Industry Training Authority as a Manager, Industry Relations. She works to support the Automotive, the Tourism and Hospitality and the Transportation and Transit sectors to ensure that ITA is in touch with the needs of industry. One of her responsibilities is to ensure ITA's programs are up to date and relevant for the employers and apprentices in the relevant trades.
Diane is married, has two teenage boys and enjoys skiing, camping and hiking. She is also a keen amateur viola player and plays with the Vancouver Philharmonic Orchestra.
---
BIO – RAY ROBB P. Eng. – 2011
Metro Vancouver Regulation & Enforcement Division Manager
Mr. Robb has been regulating environmental emissions with Metro Vancouver for the past five years.
Prior to that he spent roughly fifteen years with the Ministry of Environment, Lower Mainland Region, where he was responsible for protecting the environment from industrial discharges to the air, land and water.
Mr. Robb has a Bachelor's Degree in Chemical Engineering and a Master's Degree in Environmental Engineering.
Click Here for MV Non-Road Diesel Engine Initiative Information
INSPIRATION AND MOTIVATION
Angus Reid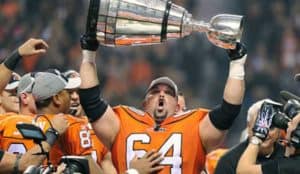 Retired Professional Football Player – Motivational Speaker
Angus Reid is somebody who found a way to make his dream a reality. Angus has retired from professional football after playing 13 years for the BC Lions of the CFL. The Richmond Born native played in 200 professional games placing him in the top 5 all time for games played by a BC Lion. Throughout his career Angus has been a 3 time all star, 2 time Grey Cup Champion and 8 time team captain.
A long shot to make it pro, too small, and way too short, Angus didn't even begin playing football until the eleventh grade. He then missed three of his five collegiate seasons with a severe
stomach aliment, making it back for his senior season and becoming only the 5thAll American in school history.
Angus became the 4th overall pick in the 2001 CFL college draft by the Toronto Argonauts only to be cut by them following his first training camp. It has been through sheer determination and relentlessness that Angus was able to not only fulfill his seemingly impossible dream, but also be able to do it longer than almost anybody else.
Over the years Angus has become much more than simply a football star but has become a true fixture in the community. He has hosted TV & Radio Programs, written a newspaper column for the Vancouver and He tours BC speaking out on such issues as 'Violence Against Women', 'Bullying', and the importance of health and fitness for todays youth.
Marco Iannuzzi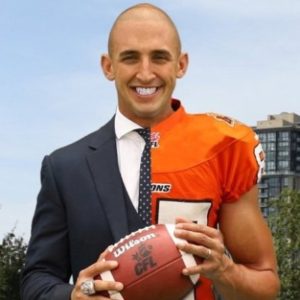 After attending Harvard and MIT I have spent the last 6 years playing professional football, expanding my wealth management practice, sitting as Chairmen and Board Member for various charities and most importantly enjoying life with my wife and our 3 children. Through this journey, I have been fortunate to earn a Grey Cup Championship–along with 6 other major championship rings, receive a top 25 under 25 and win an episode of CBC's Canada's Smartest Person.
I started my first business when I was 12 years old, and continued as a serial entrepreneur all the way through my studies in Cambridge. Of these ventures, my work in finance stood out and since co-founding my first private financial group in 2008, I now operate my financial practice at Canada's largest brokerage RBC Dominion Securities.
Business
If you feel that my background surpasses your current financial advisor and you would like me and my team to manage your investment portfolio and financial planning, message me privately.
Keynote Speaker
If you are looking for a speaker for your corporate function I am happy to share my journey of determination, grit, discipline and sacrifice.
Philanthropy: Charity Auctioneer / Emcee
I am a honored to serve as a chairman, board member and ambassador for several charities, but the one that is closest to me is MS. My mother has MS. When I stand in front of an audience at any charity event, whether it be for MS, autism, cancer, social wellness… I can see in the eyes of those in the room that they care for someone in their life in the very same way that I care for my mother, and this is why I help a wide spectrum of charities. As a charity auctioneer I am proud to have helped raise over 4 million dollars for various foundations.
Ryan Walters
– Professional Athlete / Entrepreneur & Business Speaker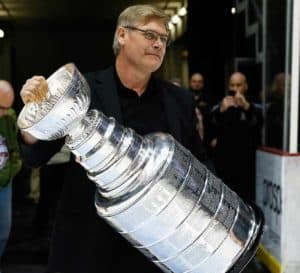 Ryan Walter played more than 1000 games over 15 seasons in the National Hockey League. Drafted second overall by the Washington Capitals in 1978, Ryan was named the youngest NHL captain in his second of 4 seasons, played 9 seasons and won a Stanley Cup with the Montreal Canadiens, and returned to his home town to play his last 2 seasons for the Vancouver Canucks. He was named Team Canada Captain in the World Junior Tournament, was selected to play in the NHL All-Star game and for Team Canada in 3 World Championships, became a Vice-President of the National Hockey League Players Association, and was honoured as NHL Man of the Year. Ryan has been inducted into the BC Hockey Hall of Fame, the Burnaby Sports Hall of Fame, named to the 30 all-time Washington Capitals' Dream team, the top 50 all-time BCHL players, the top 125 WHL of all time, and the top 100 Montreal Canadiens in 100 years.
Ryan has a Master of Arts Degree in Leadership/Business. He is the author of 5 books and an expert contributor to both online and print magazines, newspapers, radio, and television. Ryan serves as a Director of both the Hockey Canada Foundation and Partners International Canada, and is a member of the Seton Hall University Stillman School of Business Leadership Advisory Council, and the recipient of the TEC Canada 2015 Speaker of the Year Award.
Ryan won a Gold Medal as Head Coach of Canada's National Women's Hockey Team, was Assistant Coach of the Vancouver Canucks, co-founder and president of two start-up companies, a TV and radio hockey analyst, a hockey adviser and actor for both television and movies, the creator of the board and electronic game Trade Deadline Hockey, and the President of a professional hockey team. Ryan continues to inspire players, teams, businesses, and organizations across North America and beyond, to become their very best.
Kara Walker / Cari Henri – WBSC XV Women's World Softball Championship Surrey 2016 – October 8th, 2015
www.surrey2016.com
Kara Walker has worked extensively in the sporting, leisure and recreation industry including a variety of leadership roles with the 2016 World Softball Championships, Whistler Sports Legacies, the Vancouver Organizing Committee for the 2010 Olympics and Paralympic Winter Games, Whistler Blackcomb and Special Olympics British Columbia. She holds a Bachelor of Science from Virginia Tech University, a Graduate Diploma in Project Management from Royal Roads University and is a Certified Associate with Emergenetics Canada. She competed as a NCAA scholarship softball athlete during her time at Virginia Tech.
Cari Henri – joined the Surrey 2016 team in March 2015. She has 11.5 years of event planning and leadership experience with Special Olympics BC. In her time with Special O, she was involved with numerous provincial and national teams and was involved with a variety of high level multi-sport competitions. She holds a Bachelor of Science from Simon Fraser University and is a Certified Learning Facilitator for the Coaching Association of Canada. Softball has always been a passion for her, having played for over twenty-five yea
Transportation & Logistics
Blair Qualey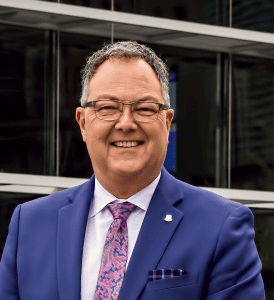 Blair Qualey, President of The New Car Dealers Association of BC, presented on Current Trends and Issues of the Vehicles Industry.
Blair Qualey is currently the President and CEO of the New Car Dealers Association of BC (NCDA) which represents more than 400 New Car Dealers throughout the province. The NCDA generates over $16 Billion in economic activity, pump $1.8 Billion net GDP directly into BC's economy, and employ directly and indirectly more than 27,000 high paying full-time positions in over 55 communities they serve. The Association speaks on behalf of British Columbia's new car industry to the public, media, and government, and deals with the legal, environmental, and consumer issues relating primarily to new vehicle sales in British Columbia
Blair Qualey
Phone: 604.214.9964 x 228
Email: [email protected]
Web: www.newcardealers.ca
Jeff Nellis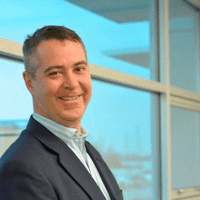 Jeff Nellis, President of Coast Custom Brokers Inc., presented on The Current and Future State of Logistics including the CARM initiative launched by CBSA.
Jeff has over 25 years of experience in sales and management in the logistics industry, having worked for industry leaders and Fortune 500 companies throughout his career.  Jeff is responsible for sales, marketing, and operations at Coast Customs Brokers. Coast Custom Brokers is a full-service licensed customs broker. They are experts in HS classification, free trade agreements, valuation, rulings and appeals, or any other issue relating to import and export.
View Jeff's Presentation: Current State of Transportation & Logistics